Dynamic Bike Fit is an INDEPENDENT cycling services company that focuses on individual riders' needs first. Our processes are based on science and not on myth, hearsay or tribal knowledge. We focus on the rider's needs using an objective approach and not the sale of a bike.
When Craig Fulk started Dynamic Bike Fit in 2009, he knew there had to be a better way to position riders on bikes beyond the human eye, static measurements, old formulas, or a protractor on the knee and a string dangling from it. Through much development and revision over the years, we believe we have found a new horizon in bike fitting. That process has become known as our flagship service – DYNAMIC BIKE FIT
WHAT MAKES US THE BEST FIT OPTION
THESE PROS MAKE US STAND OUT
Years performing
Dynamic Bike Fits
WHAT MAKES US THE BEST FIT OPTION
THESE PROS MAKE US STAND OUT
INDEPENDENT AND BRAND AGNOSTIC
Independent of bicycle brands and shops. Our processes and decisions are based on rider needs and not product. We focus on the rider without bias to what type of rider you are, the latest trends, the manufacturers, or favorite bike shop.
Our processes, our views, and our implementation are independent of bike brands or products.
LEADING EDGE TECHNOLOGY
Only with us IN OUR STATE OF THE ART CYCLING STUDIO – We implement dual Retul 3-D Motion Capture Systems, gebioMized Saddle Pressure, and Foot Pressure Analysis and advanced foot pressure force analysis in one location. We can analyze both the left and right side of the rider at the same time.
EDUCATION AND EXPERIENCE
It's one thing to have the technology – we have the knowledge, experience, and expertise to appropriately implement it.
COMPREHENSIVE SCIENCE BASED APPROACH
We have our roots based on science, not in myth and hearsay.
We look at the whole body, not in part. Our analysis includes rider history, off-bike assessments, on-bike motion capture, and pressure analysis.
IBFI LEVEL 4 CERTIFICATION

RETUL MASTER CERTIFIED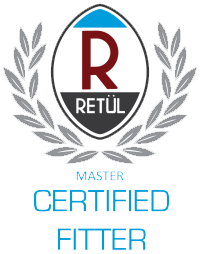 MEDICINE OF CYCLING COMPLIANT FITTER

Teamwork begins by building trust
Alone we can do so little; together we can do so much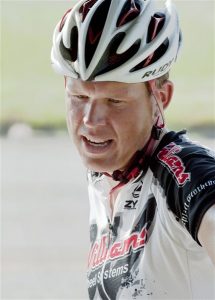 Craig Fulk
Medicine of Cycling Compliant Fitter
International Bike Fitting Institute
– Certification Level 4 Fitter*
Cycling Analysis Master Class
Retul Master Certified Motion Analysis
Retul Certified Fitter**
Retul Triathlon / Time Trial Certified
Retul Cycling Specific Injury Management
Advanced Cycling Analysis
Contact Point Pressure Analysis
USA Cycling Level-II Coach
UNT – Biomechanics and Exercise Physiology
Member North American Society of Sport Management
MS, BAAS, AAS
Doctoral Student – Texas A&M – Kinesiology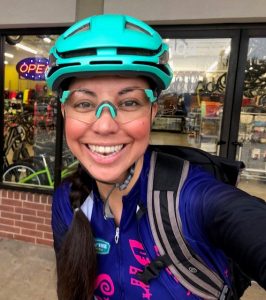 Lisa Uranga
Retul Level 1 Fitter
International Bike Fitting Institute
– Certification Level 2 Fitter
Professional Mountain Bike Instructors Association -Level 1 MTB Instructor
National Academy of Sports Medicine:
Certified Personal Trainer
Performance Enhancement Specialist
Corrective Exercise Specialist
Fitness Nutrition Specialist
Cooper Institute -Biomechanics of Resistance Training
2018 QBP Women's Bike Mechanic Scholarship Recipient
United Bicycle Institute –Professional Repair and Shop Operation
Dirt Side Sisters –President & Co-Founder.
Lisa Uranga has been a health and fitness professional since 2007. She has serviced over 8,000 personal training sessions and has obtained certifications through the National Academy of Sports Medicine as a Performance Enhancement Specialist, Corrective Exercise Specialist, and Fitness Nutrition Specialist. Lisa and her husband Carlos began mountain biking together in 2009. A few short months into their new cycling journey they began racing and were immediately hooked. Since then she has won over 75 bike races, 5 Texas State Championships, is a certified mountain bike instructor, Level 1 Retul Fitter, and has started her own non-profit organization called Dirt Side Sisters, whose mission is to create a gateway to get more women riding mountain bikes confidently by increasing their skills and building community around them.
Professionals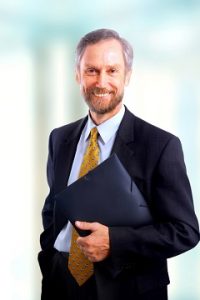 Many local professional service providers refer their cyclist to us for a Retul 3-D Motion Capture Fit. Upon request and with the rider's permission, we will share what we notice on the bike with the referring professional. We have, on several occasions, worked side by side with providers to get the best possible results in light of limiting medical issues.

Sports Chiropractors Orthopedic Surgeons Triathlon Coaches Cycling Coaches Urologist Physical Therapist Massage Therapists Personal Trainers
Local Bike Shop Relationships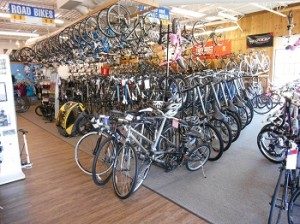 Dynamic Bike Fit works with several local bike shops providing Advanced Bike Fit services and pre-purchase consultation. We have formed strong relationships with local shops to offer the best possible fit and bike purchase experience.
Working With Clubs and Teams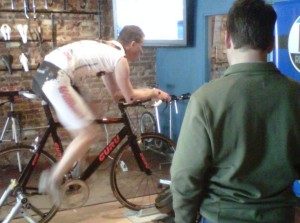 Dynamic Bike Fit will work with your riders to get them positioned appropriately for their discipline or goals, from serious recreational riders to elite athletes.
* IBFI Certification level 4 is reserved for the best educated and most-experienced fitters.
• Requires a minimum of 2400 fits experience
• Reserved for fitters at the top of their profession, with the highest knowledge base expected of a bike fitter
• Peer reviewed and evidence that a fitter is considered to be one of the best in the world. Level 4 Certification is achieved by accruing a minimum of 960 credits and the experience of 2400 fits, which shows the highest level of understanding and knowledge. Level 4 certified fitters can act as mentors to other candidates to help them through their path to accreditation.
** Retül Certified Fitter – Certified fitters have successfully passed a comprehensive examination, demonstrating their knowledge of bike fitting using Retül Fit Technology.